Welcome to Thayerbirding
We, Thayerbirding, as a team, welcome you to our site, where we present a thorough guide for novice birders. We cover a wide range of knowledge about this exciting and joyful hobby, from choosing the suitable binoculars or cameras for your enjoyment. You can find here many helpful tips and fun facts, and projects from all price ranges.
Whatever you need, you cannot go wrong with our well-researched information and guidance from years of experience. Enjoy exploring our little space and share your stories with us!
Who We Are
George Dukes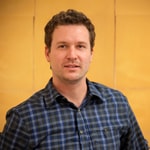 As many can agree with me, birdwatching is a thrilling and calm hobby at the same time. Such trips to the parks into deeper parts of the jungle bring me enormous joy seeing the birds through my naked eyes or high-quality camera and binoculars. So, to make such a hobby even more enjoyable to you, beginners or not, I opened this space called Thayerbirding.
Take a tour around this site full of tips and guides on certain parts of the activities. Or you can see what gear and tools are the best for birdwatching. Whatever you need, we offer. Also, please do not feel shy to share some of your thrilling adventures in birding with us; we are all ears!
Clinton Atkins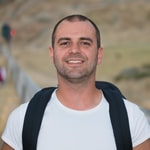 Rocky and I became friends after a birdwatching trip with our new group. And we have been enjoying every adventure together. When he told me the idea of establishing a site that shares our experiences and fun, I immediately agreed. After trials and errors, here we have Thayerbirding.
We intend to show you all our verdicts on the gear we have used all these years. Also, maybe we will share some fun anecdotes and a few tips on how to make your adventure safer and much more enjoyable. Be our guests!