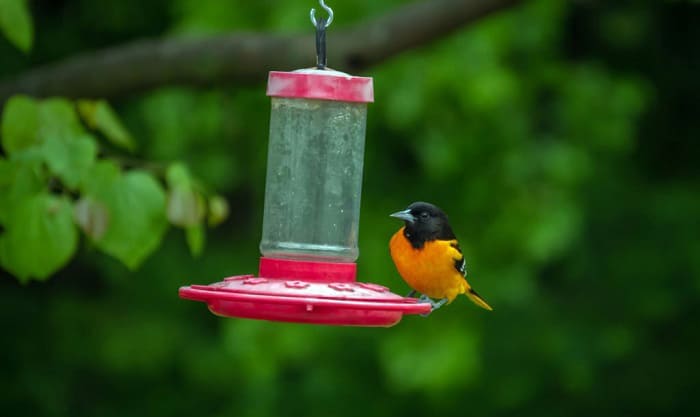 Orioles are among the brightest songbirds that many homeowners want to have as their neighbors. If you have these dazzling birds in your area, you might want to try to lure them into becoming your feathered friends during the summer. Doing so will require you to know their diet and find a high-quality and effective bird feeder.
Picking the best oriole feeder is a real challenge for those purchasing them for the first time. It is one thing that there are endless options available in the market and another that you don't know what to look for in a good liquid oriole feeder.
To help you in your search, here are three things you should always keep in mind.
Capacity: Oriole feeders can vary from 1oz to 32oz. You can decide the size based on how large the flock of birds is in your area.
Material: Most feeders for orioles are made of plastic, metal, and glass. The last two are more sturdy, but there are also high-quality plastics. Make sure to opt for durable materials.
Design: Orioles don't like feeding with other bird species, and that is why you need to get a feeder specific for them.
A bee-proof oriole feeder is also a good choice for a bird feeder. Whatever your preferences are, it is possible to find a suitable feeder for orioles in your neighborhood. The following product review and a buying guide can offer you further information on picking a worthy bird feeder.

Top 1
Top 2
Top 3
Preview
First Nature 993088-546

Heath Outdoor CF-133

Perky-Pet 253

Feature 1
– Attractive orange color
– Simple design
– Interchangeable bottle
Feature 2
– Made of durable polymer
– Removable glass cup
– Keeps the jelly fresh
Feature 3
– Innovative sealing
– Durable material
– Sturdy hanging chain

••••••••••••

Details

•••••••••••

••••••••••••

Details

•••••••••••

••••••••••••

Details

•••••••••••
Top 11 Oriole Feeder Reviews
1. First Nature 993088-546 3088 32-ounce Oriole Feeder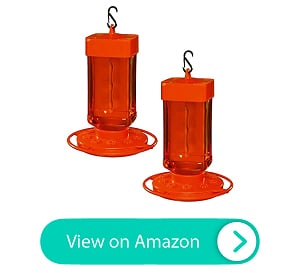 Attract orioles and other wild birds in your area with a top-notch feeder from First Nature. They are well-known in this industry and have provided some of the best bird feeders for nature-lovers.
They have this 32oz feeder in an attractive orange color, and Orioles can see it and fly towards it like a magnet. That alone is a great feature that assures you of its effectiveness in attracting the birds. Place it in your garden or backyard and wait for one or two, then a flock of orioles.
This product is made of durable polymer, so you can expect it to accompany you for many years. It comes with ten feeding ports and a round perch design. In addition, it can hold 32 ounces of nectar and a convenient S hook for effortless hanging. There is enough space for the bird to find a perfect and comfortable position to dine at any of the ports.
Moreover, innovative sealing rings are added to prevent leaks. It minimizes feed wastage and the mess you have to clean. Besides, the wide-mouth reservoir and patented to-part base make replenishing the feed and maintenance easy.
Mixing the nectar concentrate in the reservoir is a breeze; no need to find another container since you can pour everything straight in. You can wash the parts conveniently in warm soapy water.
The only issue here is with the two-part base. This part makes cleanup easy but disengages when not secured. It would be best to double-check this part and make sure they are twisted in place.
What We Like
Attractive orange color
Made of durable polymer
Innovative sealing
Easy to fill and clean
What We Don't Like
The bottom can get disengaged
This orange feeder will be a great hit for orioles in your area. It comes with many fantastic features for an entertaining birdwatching experience.
2. Heath Outdoor Products CF-133 Clementine Oriole Feeder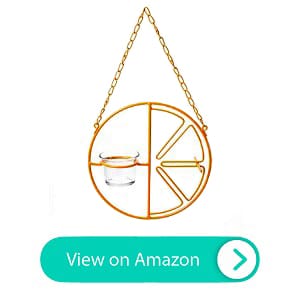 An oriole orange feeder is a good option that you should consider getting for your yard. One that is from Health Outdoor is a good pick that will surely attract the songbirds.
Take a look at this clementine feeder with a simple design. This provides an unobstructed view of orioles dining. You can sit back and relax while looking outside, entertained by the melodious birds singing and flying around. It is perfect for nature lovers and bird watchers.
This feeder resembles a halved orange, and its vivid color can lure your feathered neighbors to it. There are two sections: one with a glass cup for the grape jelly, and you can conveniently remove the cup for effortless cleanup. The other section has two stakes on each side for a halved orange, with the cut part facing toward the outside.
It is a product made of durable materials to ensure you can use it for a long time. The steel is UV-resistant and powder-coated, which means it is designed to withstand the harsh weather and outdoor elements. You can expect it to accompany you for long hours of feeding with orioles.
The hanging chain makes the feeder ready for installation out of the package. There is no need for tricky instructions or tools. Once you find a perfect spot, you can hang the feeder right away.
But one should be aware that this bird feeder also attracts bees and butterflies. If you want it to be an oriole-only feeder, you need to think about its placement carefully.
What We Like
Simple design
Removable glass cup
Durable material
Comes with a hanging chain
What We Don't Like
Attract bees and butterflies
Tons of birds are sure to flock to this orange feeder. You can use it both for jelly and fruit, which gives them options while dining.
3. Perky-Pet 253 Oriole Jelly Wild Bird Feeder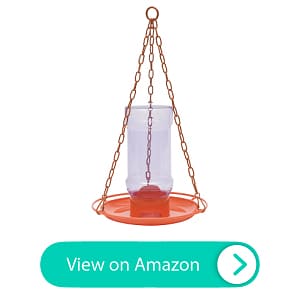 When browsing for a quality bird feeder, you should never leave out Perk-Pet. They are one of the favorites of many bird watchers due to their outstanding and effective products.
Consider this feeder that can satisfy oriole's sweet tooth. It has a 32 ounces capacity and can accommodate the standard jelly jars sold in the markets, and this means you can interchange the container it comes with a 32-ounce jar.
The jelly stays fresh longer in the inverted jelly jar with this setup, and it won't be exposed to different elements that can cause it to mold and spoil. You can use all the jelly, and the birds can feed on them until the last drop.
Moreover, there is no need to scoop the jelly to refill, which is convenient. It is also effortless to clean, and the bottle is weatherproof. You can save a lot of time maintaining this feeder, which means you can spend it watching the orioles dine.
The built-in stirrer is helpful when the jelly gets sticky and clumpy. This device also ensures only the right amount of jelly is distributed into the tray. There is a knob at the bottom of the tray for you to control the stirrer to mix the jelly and dispense them.
The sturdy hanging chain offers flexible placement of the feeder. It comes with a chain and hook and a metal design that deliver a perfect balance. Even under an oriole's weight, the feeder will never tip.
However, the problem is the jelly feeder is not ideal for warm weather. It would be best to put it under the shade to ensure the jelly doesn't get too sticky under the sun.
What We Like
Interchangeable bottle
Keeps the jelly fresh
Convenient to clean
Built-in stirrer
Sturdy hanging chain
What We Don't Like
Not ideal for warm weather
This versatile jelly feeder will become popular with all orioles in your neighborhood. The features are well-designed and functional.
4. Birds Choice Off Oriole Flower-Shaped Feeder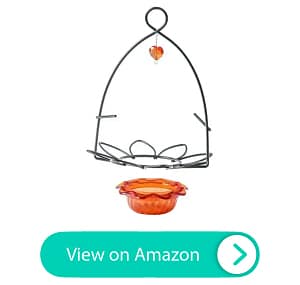 Have you seen orioles flying around while you're on a walk in your neighborhood? If you want them in your garden, you should purchase a bird feeder from Birds Choice.
Check out this flower oriole bird feeder with an attractive color. You can use it for jelly or nectar and fruit. It has a 3-ounce capacity and an orange color that effectively lures orioles.
The dual function gives you a chance to present two feed options for the bird. There are two pegs where you can place a halved orange. In the middle, there is a cup that you can fill with jelly or nectar. Hanging overhead is an orange heart ornament that serves as a fantastic attraction for birds.
This product is constructed from durable polycarbonate and black powder coating for the steel. These will ensure the feeder is guaranteed to have a long-lasting life. It can provide a comfortable place where orioles can dine for months.
No assembly is required for this feeder, and you can hang it right out of the box. This is perfect for those who don't have the patience to put together parts. It also means that you will have more time to let the birds find your feeder.
The issue here is this feeder also attracts squirrels, and they can drive away the birds. The solution here is to find a place out of squirrels' reach to prevent them from monopolizing the feeder.
What We Like
Attractive color
Dual function
Durable construction
No assembly required
Birds Choice oriole feeder is always a good option to consider when
looking for a quality feeder
. This one will not disappoint and will serve its purpose for many months to come.
5. Songbird Essentials SERUBFJF Oriole Feeder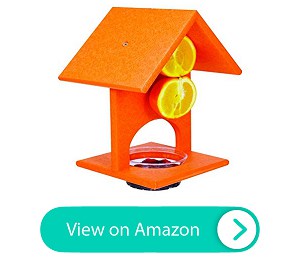 Encouraging birds in your area to dine in your yard is tricky, especially when you don't have a suitable feeder. Take a look at Songbird Essentials' collection of products for birds, and you are sure to find a suitable one for your garden.
They have this feeder with an attractive and bright orange color, and it is the perfect choice of shade that can lure orioles. Everyone is sure to have an entertaining birdwatching time with this feeder. Hang it in your garden and watch passing birds fly down and eat.
This is a large capacity feeder, so no problem will arise if two birds or more dine at the same time. It also means you will have to refill less than most oriole feeders with smaller capacities. But this might vary depending on the number of birds feeding on it. Make sure to regularly check the amount of food left at the end of each day.
You can feed orioles with grape jelly and orange halves on this feeder. There is a stake on the top for the oranges and a container for the jelly at the bottom. The design and features are specifically designed to cater to the needs of an oriole.
Furthermore, the sturdy construction is an assurance that this is a worthy investment. It is guaranteed to last for a long time and endure different weather conditions and harsh elements in your area.
Since it is a product made from recycled materials, it is safe for the environment. This is a big plus and an essential factor for many buyers. But there is a minor issue here that I want to address. Smaller birds have a more challenging time reaching the top halves of oranges, and you can focus on the lower ones if no larger birds are dining on your feeder.
What We Like
Attractive orange color
Large capacity
Can hold grape jelly and oranges
Sturdy construction
Made from recycled materials
What We Don't Like
Birds have trouble reaching the top orange
Isn't this feeder pretty? It is functional and comes in a vivid orange color, oriole's favorite.
6. Birds Choice 1009 Oriole-Fest Oriole Feeder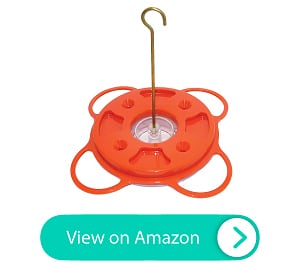 Orioles are visually stunning. No wonder you might want them flying over your backyard, making the space livelier. Then, it would be best if you got a bird feeder from Birds Choice.
Consider buying this 12 ounces oriole bird feeder. It is orange in color, the perfect choice to attract orioles to your neighborhood. Besides its simple design, this feeder has three ways to feed the birds. You can fill it with nectar, jelly, and oranges. With this many food options, the orioles are sure to have a feast.
There are four feeding ports for the nectar, four jelly cups, and a spiked hanging rod where you can skewer orange halves. It is an all-in-one feeder that offers all of the oriole's favorites. No doubt, the passing birds will fly down and dine.
The ant-guard feature will prevent these insects from infesting the feed. You don't have to worry about them giving you headaches since you have to clean the feeder every time they make a mess. This takes away the fun of owning a bird feeder, which should not be the case.
This feeder is easy to fill and maintain. Each package makes six cups of nectar or approximately seven and a half ounces. Cleaning is a breeze with these dishwasher-safe parts. Each time it is a cleaning day for the feeder, you can save time, which means more time admiring the birds from your window or porch.
While this is ant-proof, it is not necessarily bee-proof. You have to keep an eye on any beehives in the area before deciding on the feeder's placement.
What We Like
Three ways to feed
Four feeding ports
Has an ant guard
Effortless to clean and fill
Don't forget to seriously consider getting this feeder to attract orioles into your garden this coming spring. There is no need to choose just one food when you can give them three at once.
7. Perky-Pet Opus Plus 449-2 Oriole Feeder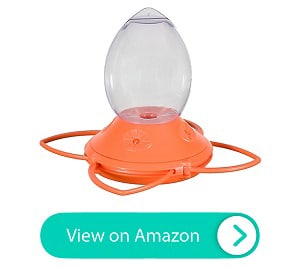 The sweet melody of orioles is enticing; thus, many want them in their garden. If you are one of them, you should think about purchasing a Perky-Pet bird feeder to attract the birds.
How about this orange feeder? It has a 32oz capacity for nectar, and a design specifically made to attract orioles. There is orange slice decor on the feeding port, which can lure the birds when they pass by. Besides, the built-in bee guard makes sure that these insects can enter the feeder without causing any trouble for the birds.
There is a two-position perch at each end of the feeding stations. These adjustable ports are suitable for any oriole species. This feeder has four ports so multiple birds can dine simultaneously.
The clear and shatter-proof reservoir makes it convenient to monitor and maintain the level of nectar left every day. In addition, you can unscrew the feeder base in less than a minute. Cleaning up is a breeze, so even those who have little time to spare for their feeder can own one without worrying about the maintenance taking up too much of their time.
All the parts included in the package are effortless to assemble and disassemble. Even those buying their first oriole feeders will find it easy and trouble-free to put everything together.
But there is a problem I want to point out regarding this feeder. It leaks at the seam of the base. Unscrewing the bottom and securing it with tape will do the trick.
What We Like
Features orange slice decor
Bee-proof
Adjustable ports
Shatter-proof reservoir
Convenient to clean and maintain
Easy to assemble and disassemble
What We Don't Like
Leaks at the seam of the base
Feeders from this brand have always been great, and it is evident in the features and design of the product. You can seriously consider getting this one.
8. AmishToyBox.com Oriole Bird Feeder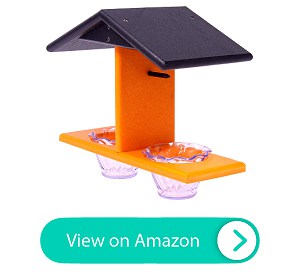 Are you a big fan of orioles or any bird species flying around your neighborhood? You can now have them visit you every day and watch them dine. With a bird feeder from Amish Toy Box, you can befriend these dazzling birds from the comforts of your homes.
Take a look at this aesthetic-looking bird feeder. It can attract orioles to your garden and add a nice touch. In addition, it is made of recycled making it environment-friendly. Those who want to reduce their carbon footprint will find this product favorable.
This double cup feeder provides enough room for more than one bird to feed at the same time. There are also two pegs where you can stick orange halves securely. These offer options for the birds, and you can see which of the two they prefer, but they'll probably like both.
Since this product is made of polywood, you can expect it to last for years. It is built to endure the different outdoor elements and ever-changing weather conditions in your area. The material is fade-resistant, so it'll look new even after months of use.
The stainless steel fasteners and screws paired with the cable and ring make this feeder ready to hang anywhere—no need for any complicated instruction or a set of tools. But make sure to find a placement where raccoons cannot access it. This is the only downside of this feeder.
What We Like
Aesthetic
Eco-friendly
Double cup feeder
Built to last
Fade-resistant
What We Don't Like
It might attract some raccoons
You will be delighted with this fruit and jelly feeder for orioles. It is an eco-friendly option designed to accompany you for a long time. You are sure to have an entertaining time staying at home and watching birds eat.
9. Kettle Moraine 8337 Recycled Single Oriole Feeder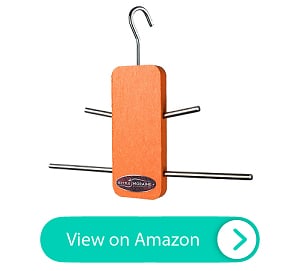 An oriole fruit feeder is one of the most sought-after feeders for these dazzling birds. Kettle Moraine is famous for having everything you might need to lure these birds into your garden.
Consider this vivid orange oriole feeder, which is the favorite color of these birds. That is one factor that is sure to attract your feathered neighbors. It does not only look good but also built tough. This product is manufactured from recycled milk jugs. In detail, it uses recycled plastic lumber, which is 5/8 inch thick. This is a solid feeder that will last for months and even years.
Furthermore, it has aluminum stakes and stainless steel screws. The large open-ended hooks make hanging the feeder in any location effortless. There is no need for complicated steps or tools.
This feeder features extra-long perches, allowing larger birds to visit and feed comfortably. Two or more orioles can also feed without feeling crowded. Besides, the design of the feeder is made for easy cleaning. With only soap and water, you can remove dirt and debris and then hang it again for the birds.
For those looking for eco-friendly products, you will be glad that this one falls into that category. You can do your part in recycling since it is made from recycled jugs. But there is an issue I want to point out. It is kind of tricky to balance the feeder, and you need to make sure the orange halves are proportional, so it doesn't tip on one side.
What We Like
Bright orange color
Tough construction
Large open-ended hanging hooks
Long aluminum perches
Eco-friendly
Take a look at this environment-friendly and effortless-to-clean feeder. This might be the one you have been looking for all along.
10. Prsildan Metal Hanging Oriole Bird Feeder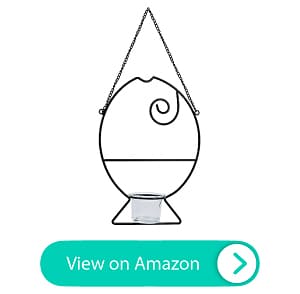 A special feeder just for orioles is necessary if you want them as your neighbors. Prsildan has been around for years, and they know what a suitable bird feeder should be.
Check out this fish shape hanging feeder for oriole. Its unique appearance will complement your garden scene perfectly. You can use this feeder for both jelly and fruit. There is a removable transparent glass drink where the jelly is supposed to go. On the other hand, the halved orange can go on top in the spiral holder. It is the ideal setup for birds and gives them options on what to feed on that day.
Moreover, the neat metal design offers a space for the bird to perch on while dining. The surface has a painted finish to protect it from rusting. This is a product distinctively designed for your outdoor garden. It can endure stormy weather and warm days, so you can enjoy birdwatching for months and even years without needing to replace your feeder.
This bird feeder can attract various species on top of orioles. They can feed on it at the same time, and you can spend hours just staring outside. It is a fitting hobby for those who have to stay at home for long periods.
The only problem I noticed while using this feeder is that getting the halved orange into the spiral hook is tricky. You have to do it a few times, which can be annoying and frustrating.
What We Like
Fish shape
Removable transparent drink glass
Neat metal design
Attracts multiple birds
What We Don't Like
Challenging to get the oranges in the spiral
This modest-looking feeder has so much to offer. Aside from being functional with many outstanding features, it looks good hanging in your garden.
11. Twinkle Star Oriole Bird Feeder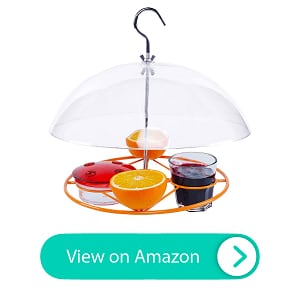 Are you looking for the top choice of bird feeders sold in the market? You will surely find one suitable for you when you browse Twinkle Star's products specifically for wild birds.
They have this all-in-one oriole feeder. In detail, it can hold three kinds of foods, including grape jelly, nectar, and oranges. Birds will have more orioles feed options to choose from and will surely stay longer. In addition, it comes in an attractive color that is sure to lure in more birds in your neighborhood. It stands out pretty well in your garden, so oriole can easily spot it when they pass by.
This is a top-notch product made of high-quality plastic material. The vivid powder-coated material construction is well-made. It can endure well under any type of weather conditions. All these make the feeder durable and suitable for long-lasting use. You can rely on this feeder to accompany you for many months or years.
The large clear dome is a plastic baffle that protects the food from the rain and sun, and it keeps the fruit and jelly in good shape. The dome also doubles as a squirrel-proof feature that prevents the animals from coming near without hurting them.
Moreover, the thick container for the jelly is transparent, making it easy to check the food level. Two halves of oranges go into the stake conveniently. Cleaning and maintenance are effortless with mild soap water to wash away dirt and food remains.
The only downside is that the metal parts rust easily after a few months, especially when it is rained on continuously. You can consider bringing the feeder in during the rainy seasons.
What We Like
All-in-one feeder
High-quality
Weather and squirrel-proof
Easy to clean and fill
What We Don't Like
The metal parts rust easily
Are you looking for a feeder that goes well with any garden aesthetic? This might be the one you want. It comes with a fantastic design and features that orioles will undoubtedly enjoy.
Factors to Consider When Choosing Oriole Feeders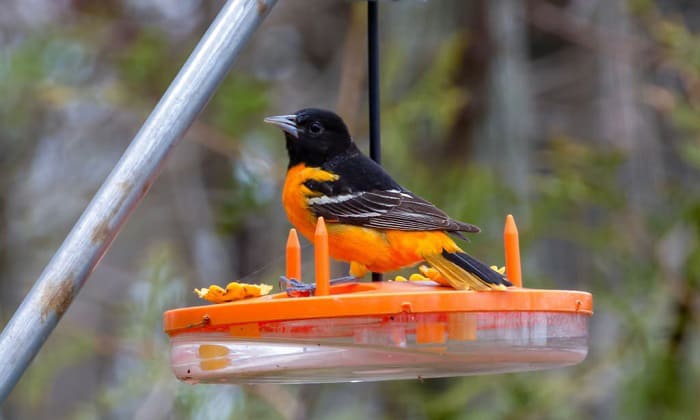 Baltimore oriole feeder is one of the best seller bird feeders in the market. But that does not mean you should follow the crowd and purchase the same one. You should tick off some vital factors when looking around for an oriole feeder. Take note of the following:
Capacity
You will find oriole feeders in various sizes from 10s to 32 oz. It can also have one or two feeding stations. Check the number of Baltimore orioles in the vicinity and decide the size that best accommodates them. You can start with a tiny feeder then add a larger one when necessary.
Material
The most common materials used for oriole are plastic, metal, glass, and wood. In determining the suitable one, check if they can endure the harsh weather and outdoor elements. Always opt for a high-quality material so you can use the product for a long time.
Design
Some feeders can cater to different bird species, but it is crucial to opt for a specifically designed feeder if you are targeting orioles. Aside from these birds being not fond of feeding alongside other birds, it should meet specific features for a comfortable and ideal dining of orioles.
Maintenance
You have to clean the feeder regularly, so choose one that is convenient to clean and maintain. Removable dishes that you can lift out with ease are one example, as it allows you to wash the feeder without taking out everything.
Always consider your unique needs and preference when deciding on a bird feeder. It is crucial in guaranteeing you will land a good quality product that is worthy of the money you are paying.
The Different Types of Oriole Feeders
Oriole feeders do not come in one size and style, and there are several categories and features that separate them. Knowing the various types available can also help you decide which one to get for your garden.
This features plastic or glass dishes or depressions designed to hold the jelly. Grape flavored jelly is the oriole's favorite.
Nectar feeders for orioles have wider feeding ports, unlike those for hummingbirds. It is vital to choose a nectar feeder specifically created for orioles. While hummingbirds can use them, it is not the same the other way around.
Fresh and sweet oranges are like magnets for orioles. Fruit feeders feature two or more spears meant to hold half an orange, each with the cut side facing forward.
Adult orioles that are nursing fledglings seek protein sources for their baby birds. They can catch insects anytime but prefer mealworms. These feeders have the same dishes and depressions that you see in jelly feeders.
Now that you know these common kinds of oriole feeders in the market, you can confidently set out and buy one that suits your needs.
Benefits and Drawbacks of Oriole Feeders
A Baltimore oriole bird feeder is undoubtedly a good choice of a feeder. However, some will still question the benefits of owning one of these. If you are one of them, you should read the comparison below.
Advantages
All-in-one feeder
Vivid orange color
Convenient to clean and maintain
Entertaining hobby
Sturdy construction
Weather-proof
Environment-friendly
Innovative design
Disadvantages
Attracts bees and squirrels
Not suitable for warm weathers
With the advantages overwhelming the not-so-good traits of an oriole feeder jelly, you can say that it is a worthy investment. You will have more exciting days watching stunning birds dine on your feeder.
What Kind of Feeders Do Orioles Like
Orioles are attracted to oriole nectar feeders with wide perches and large portholes if it is a nectar-type feeder. Sometimes, orioles would feed on a hummingbird feeder but would find it difficult.
Where Is the Best Place to Hang an Oriole Feeder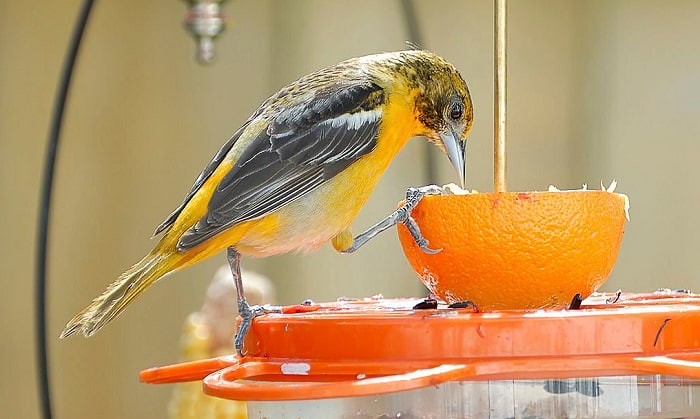 An oriole feeder placement is crucial in attracting the birds. Since they are treetop birds, you need to install your feeder at a height where they can spot them easily. A heightened branch or bird feeder pole is perfect. You can also consider hanging it on a branch intertwined in the shrubbery.
How Do You Hang Oranges for Orioles
Simply hanging an orange works as a homemade oriole feeder. You cut it in half, put it in a thin stick, and place it on a thick branch or post, forming a cross shape. Some feeders have a particular area or rod where you can stick a halved orange.
When Should Oriole Feeders Be Put Out
The best time to install the right oriole feeder is as soon as their season starts, and it is usually around late March or early April. By doing this, you maximize the opportunity for the birds to spot your feeder and come back to them each year.
How to Fill an Oriole Feeder
First, the oriole feeder hole size should be big enough to accommodate orioles' beaks. Filling the feeder will then be accessible depending on its type, either nectar or jelly. Most bird feeders are effortless to figure out, so it is not much of a problem.
Conclusion
There are many oriole species in the country, but none can resist the best oriole feeder. As long as you have a quality and effective bird feeder hanging in your garden, you are sure to attract these lovely birds and hear their musical sounds.
We hope that all the information we shared can assist in your search for a high-quality oriole feeder. Whether you are looking for a replacement for your DIY oriole jelly feeder or buying a new one for the first time, we got you covered in this article. If you know anyone who might benefit from reading this, share it with them.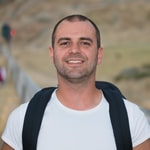 George and I became friends after a birdwatching trip with our new group. And we have been enjoying every adventure together. When he told me the idea of establishing a site that shares our experiences and fun, I immediately agreed. After trials and errors, here we have Thayerbirding.